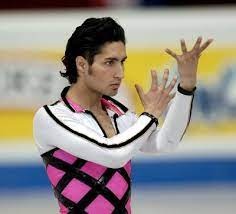 Burnaby, B.C. (March 20, 2023) – Skate Canada BC/YT Section has selected four individuals for induction to its 2023 Hall of Fame class. The induction ceremony will take place at the Skate Canada BC/YT Section Annual Awards Banquet held at the Delta Burnaby Hotel on Saturday May 6, 2023.
"We are thrilled to announce the 2023 Hall of Fame Inductees into the Skate Canada British Columbia-Yukon Hall of Fame. This is our eighth year of inductions this year recognizing 4 remarkable people who have spent much of their life contributing to building a strong, healthy and successful figure skating community in British Columbia-Yukon," said Ted Barton Skate Canada BC/YT Executive Director. "With this induction they are never to be forgotten for their contributions in building the landscape of figure skating in BC/YT"
Hall of Fame induction recognizes the excellence, contribution and impact on figure skating in British Columbia, in the categories of athlete, builder, coach and official. After extensive review, discussion and debate, the BC/YT Section Hall of Fame Committee submitted their recommendations to the BC/YT Section Board of Directors who approved the 2023 slate of inductees.
In the Athlete Category,
Emanuel Sandhu
In the Coach Category,
Sandra (Willard) Leard
In the Builder Category,
Betty Martin
Brian Pound
To purchase tickets to the Skate Canada BC/YT Section Annual Awards Banquet and Hall of Fame Induction please contact the BC/YT Section office at 604-205-6960 or click here.